Retiring? Stay in touch. Stay with Prospect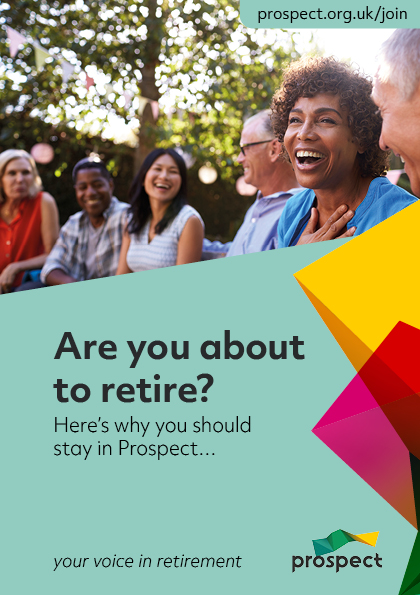 Just because you are leaving employment, you don't have to leave Prospect – you can become a retired member. You don't even have to be age 60 or over, you just need to be leaving employment, whether because of age, sickness or redundancy. Download our Retired Member leaflet for more information.
Our Retired Members Group represents their views and concerns within Prospect, through a network of 20 area representatives. 
Want to become a retired member?
Members: log in now to notify us that you're retiring and find out more about retired membership.
Logging in will also enable you to to download "Retired members: a guide to Prospect organisation", which will help you access the union's services and facilities.
RMG miscellaneous documents