Prospect Scottish Natural Heritage
Welcome to the home page of the Scottish Natural Heritage Branch

If you are not yet a member, please follow the orange 'join today' button to the right for information on joining Prospect.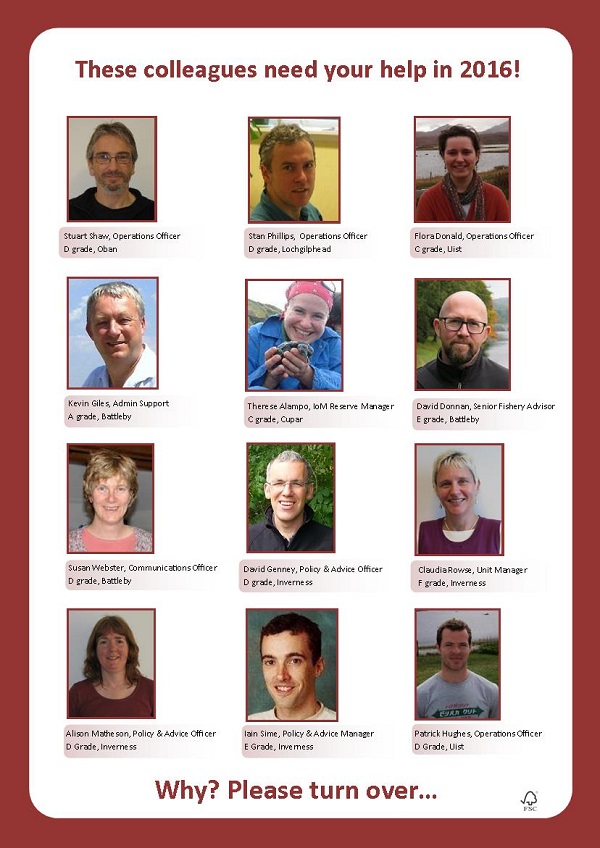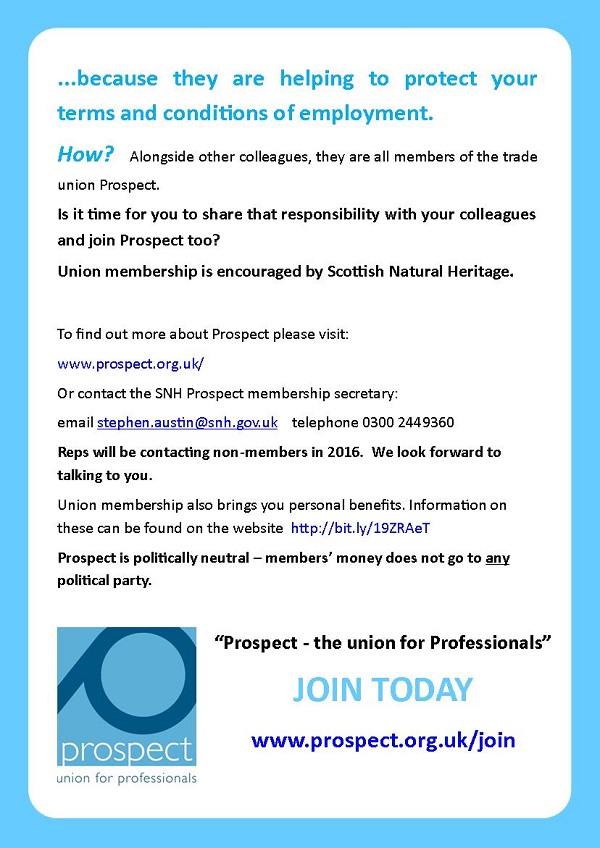 SNH members automatically get access to our full eBranch content when they log into the national Prospect website. This includes minutes and reports from meetings and campaigns we're involved in, as well as a members only forum.
---
The views expressed on this site are not necessarily the views of Prospect nationally.