Continuing Professional Development (CPD) for Technicians
But it does not end there. Maintaining your skills and knowledge is your responsibility.
Your employer and Union can support you but you should keep abreast of industry/sector developments, and maintain and record your own CPD.
This can assist you with your appraisals and development reviews. You are also responsible for annually renewing your membership of a professional body.
Progression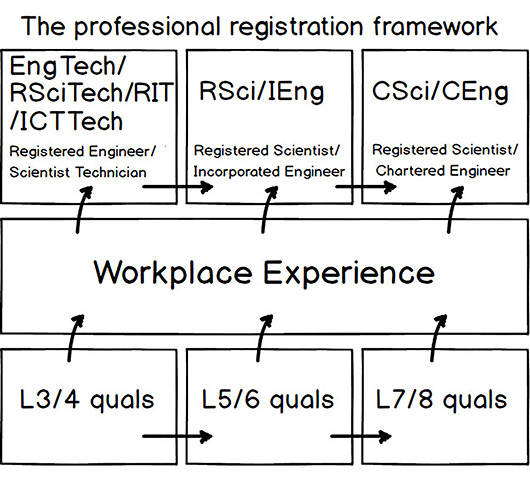 Registered technician status is a valuable asset in its own right. It can also provide the foundation to progressing your career and professional development.
As the graph shows the registration framework provides a vocational route, starting with Level 3 Registered Technician progressing to Chartership at Level 7.
Academic qualifications are not a prerequisite to progression. It's demonstrating your workplace experience and knowledge that counts.