RegTech - Raising the status of technicians

RegTech is the name of a project established by Prospect union to promote and support the registration of technicians – be these RIT/ICT Technicians, EngTech or SciTech.
The project aims to engage and work in partnership with employers and local Prospect branches to support potential recipients of the EngTech, RSciTech and RIT/ICT Technician title.
It also seeks to work with those who wish to champion this form of vocational development recognition in the workplace and/or those who supervise or manage apprentices.
The project is also working with professional bodies such as the Engineering Council, Science Council, and the Chartered Institute of IT with the stated goal of making...
"technicians, their employers and the general public more aware of the quality standard which EngTech/SciTech and RICT/ICT Tech represents, and to increase the number of professionally registered technicians in the UK…prompting a step-change in the recognition, adoption and ongoing use of the Tech title". (EngtechNow website, 2015)
The project was supported by the Gatsby Charitable Foundation.
Why Prospect?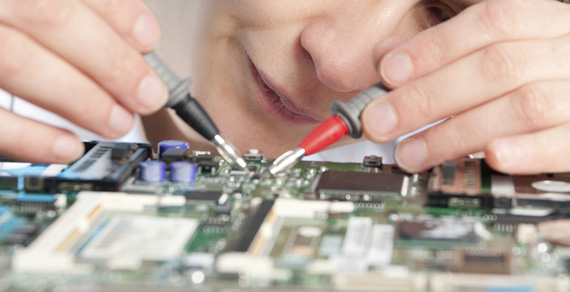 We represent technicians
Prospect is involved with promoting the technician registration and wider vocational development programmes through its role representing engineering, IT, scientific technicians and those in related technical roles across diverse industries in the public and private sectors.
Our membership data reveals there are more than 500 different types – ranging from mechanical, electrical, laboratory and research technicians through to those working in the areas of archaeology, fisheries, horticulture, food and forensics. More than 1.5 million technicians work across the UK economy.
Prospect represents members' interests at work
Prospect's aspiration is to enhance skills and personal development opportunities for all members. Our policy is that "lifelong learning should be accessible to all" and that "there must be government coherence on policies and decisions affecting investment in skills" (Prospect conference, 2006).
Through our activities and skills support, we seek to represent members' career aspirations by focusing on transferable skills and skills acquisition, continued professional development and positive support for lifelong learning.
Time served technicians
Many established technicians and those individuals in 'technical' roles have not had their skills, knowledge and expertise recognised. Technician registration offers an opportunity to consolidate existing qualifications to a proven level of professional, international standard.
The process also recognises transferable skills and experience.
Apprenticeships
Prospect believes in high-quality apprenticeships that attract a fair rate of pay, involve a job with a productive purpose and include career opportunities.
To that end we have developed a free downloadable Apprenticeship Jobs & Guide App (available in Google Play Store and Apple's App Store).
More employers see the work-based training model as an important means of identifying and expanding workforce talent.
We support apprenticeships with clear, structured career routes for young professionals.
The technician registration process can help provide this and help demonstrate employer commitment to professional standards.