Stop the brain drain of skilled civil servants
"I will write to my party leader asking them to work with Prospect to promote an independent review of pay for skilled professionals in the civil service"
What is the problem?
There is a brain drain of skills from the civil service. The government is struggling to recruit and retain engineers and scientists. At the Department for Transport there is a shortage of specialist engineers to develop the government's infrastructure programme. The Ministry of Defence, after a voluntary redundancy programme, has gaping holes in its skills base and is urgently looking to recruit 1,300 skilled engineers.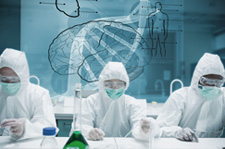 The growing pay gap between specialist staff in the civil service and their private sector comparators is a key contributor to this haemorrhage of skills. In March 2012, research by IDS showed that for most civil service grades represented by Prospect, there was a significant lag behind their private sector counterparts.
Government attacks on automatic pay progression in the civil service will only make things worse. Pay progression has been a valuable tool to develop specialist careers and to retain skilled people.
We think further research is needed by a pay review body that would take an evidence-based approach.
What is a pay review body, and what would it do?
Pay review bodies are independent bodies, guided by evidence, that advise the government on the pay of defined groups of public service staff. They can also audit skills, make recommendations on career progression, and provide valuable advice about retention of staff.
It is up to ministers to decide whether to accept their advice. However, it is widely accepted that the injection of independent and objective advice is a real benefit to employers and employees alike.
They already operate successfully in some parts of the civil service – for example in the prison service and the senior civil service – so this is not a new idea. We believe the benefits of an independent review of specialist pay are clear, and include opportunities to:
decouple the pay of specialists from short-term political constraints
consider objective evidence of pay rates for specialists across the economy
align specialist pay to the challenges which the civil service will face in the future
build the confidence of specialists in their pay arrangements – both pay rates and progression systems
start to repair damaged morale, and address recruitment and retention problems
break down obstacles associated with fragmented pay systems which inhibit the movement of specialists across the service
help build genuine professional communities as a route to enhance the knowledge and skills base across the service
make the civil service an enduring employer of choice for specialists.
How the pay gap leads to a brain drain
A recent report by the Hay Group suggests that, depending on pay grade, private sector equivalent roles have a pay lead ranging from 5% to 35%.
This is leading to a loss of staff to the private sector, and leaving weaknesses in the public sector.
The pay gap has a negative impact on the morale of individual specialists, and on the operational effectiveness of the organisations which employ them. These organisations depend on the skills and commitment of their staff to deliver public policy and to meet the challenges of an ever more complex world. A key part of the Ministry of Defence's case for privatising its defence equipment and support organisation is to provide the flexibility to pay its staff market rates. This is a public admission that the current civil service pay structure does not work for key specialists.
There are skills gaps in engineering and project management across government, and attempts to 'fix' the problem through organisational change such as contracting out are not a long-term solution. If specialist functions are contracted out, how will the civil service retain and build its intelligent customer capability? The in-house capability to make the right decisions when purchasing outsourced services is being whittled away by the loss of specialist skills.
Similarly, market supplements or recruitment and retention allowances within individual departments and agencies will:
make it more difficult for civil servants to move between departments
create wasteful internal markets
encourage the 'higher spending' organisations to poach the best recruits from elsewhere in government.
Despite their obvious shortcomings, many departments and agencies use allowances to circumvent Treasury constraints on public sector pay and to avoid losing specialist staff. In 2009, an Office of Government Commerce report found that many departments were using allowances to attract procurement specialists, now identified as a key capability in short supply. Pay delegation means that pay and grading structures have developed in different ways across government; when allowances are used to address a skills gap, they become entrenched within a pay system, making it more difficult for procurement specialists to move to new roles elsewhere in the civil service.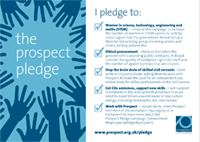 The age profile of existing specialists is also a problem. There are too few people in their 30s to 40s to enable effective succession planning. There needs to be forward planning through a skills audit to determine the present and future needs of the civil service and identify where shortages are likely to appear.
The government undertakes significant amounts of primary research and development, for example in veterinary science; in effect it sets the market rates for this work as there are few if any comparators. There are problems in recruiting to number of scientific disciplines – particularly pathology and virology – due in part to low pay rates for scientists.
A civil service pay review body could look into these key issues and be an excellent resource for ministers, helping them identify solutions to these long-term problems.
Where now?
Prospect is taking a pragmatic approach to specialist pay in the civil service. We believe that politicians of all parties will share our concern that the civil service is losing these roles to the private sector and abroad.
We want to open up the debate with politicians about how best to tackle these major issues. We urge parliamentarians and assembly members to contact their party leaders and ask them to engage directly with Prospect about the need for a pay review body.
Now is the time for that dialogue, in advance of the parties setting out their manifestos at the next election.