Laurence Hamai
Public health engineer, Oxfam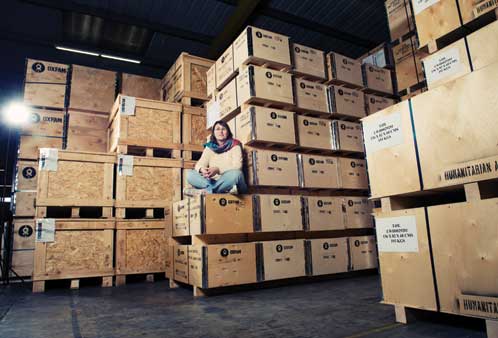 Prospect is working with Oxfam on a ground-breaking project to enhance the employment conditions of itinerant domestic workers in the slums of Kenya's capital Nairobi.
These marginalised and vulnerable women are commonly referred to as 'day bugs'. Our project aims to equip the women with skills to access decent work.
We will provide training on employment rights as well as developing leadership skills.
By building the women's own capacity and confidence, we hope to also promote their participation in civic society. Their voices need to influence decision-making on basic services such as water, waste, sanitation and electricity.
Our 'Prospect Pioneers' and photographer Leonora Saunders are pleased that proceeds from the sale of the calendar will be used to support this project.