Steve Crothers
Science & Technology Facilities Council

"Let's work together"

What is your current union role?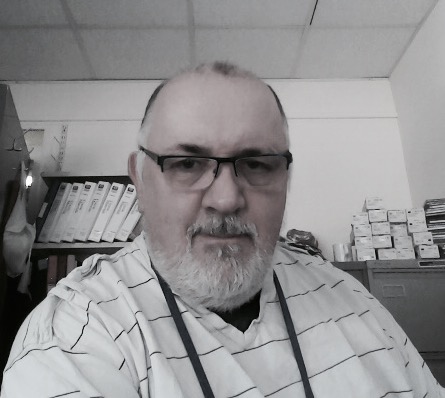 I am chair of the Rutherford Appleton Lab section of the Science and Technology Facilities Council branch. I am also the lead trade union safety representative in my laboratory. I have arranged a meeting of safety reps across Prospect's Harwell network, which included a video conference link to other STFC sites.
What is your 'day' job?
I am a computing scientist with the Science and Technology Facilities Council. I work on interactions between the sun and the earth – working with NASA on looking at the sun in 3D. On the earth end, I visit the arctic to run radars to look at how the sun affects the earth – including of course watching aurora. My career highlight was three days as an exhibit in London's Science Museum!
How long have you been in Prospect?
I have been a member for 33 years, but I have only been a Prospect rep for three years.
Why did you first become a rep?
Our lead TU health and safety rep appealed for more members to come forward as health and safety representatives or management would start appointing representatives of employee safety. I had always had an interest in health and safety and saw the real differences between the two.
I joined the committee as a general member at our next section annual general meeting. But then we lost two of our most experienced reps. I had experience of chairing a voluntary youth organization and had some space in the day, so I took on the role of chair and lead health and safety rep. Prospect made various courses available locally so I got trained up to handle personal cases.
Can you tell us about one (or more) of your most memorable personal case success?
There have been a few challenging and time-consuming cases to deal with so far, often rooted in things outside work but which then start to affect work. Those that have closed have led to a successful outcome for the members.
What is the most recent personal case to come your way?
A case concerning a tax error. After raising it with management, it was resolved in the member's favour.
How many grievance and disciplinary cases have you dealt with in the last year?
I have dealt with one disciplinary, one capability and one grievance over the last year. Coincidentally, I have had a similar number of approaches by non-members. This really shows how important it is for workers to join the union, as you never know when you might need help.
How often do members approach you for advice?
Once every couple of months to take up specific 'cases', but more often members raise general issues when they see me or by e-mail.
I really want to hear from members so I arrange periodical drop in 'surgeries' for them to come along and talk about any issues that concern them. Take-up has not been overwhelming, but it has led to us being seen and so we have then been approached particularly on issues relating to recruitment and retention allowances.
I also think it is really important that members get the opportunity to engage with Prospect on the wider issues affecting us. Our section recently organised for Prospect's Parliamentary officer to talk to our section about the political landscape.
Can you tell us about any particularly successful negotiations you been involved in with the employer?
Not something I really cover at the moment, but I was able to make a suggestion to the chief executive on how to progress an issue around the payment of expenses.
What would you say to a colleague who is thinking about becoming a union rep?
Let's work together to make our company great.
What would you most like to change about employment law?
Time limits on claims that are too short to be meaningful.
If you were writing your memoirs of being a Prospect rep, what would it be called?
As my wife has incurable cancer (stable for the moment); I have ankylosing spondylosis (but am remarkably asymptomatic) and my son has high-functioning autism, I think there can only be one choice – "What's your problem?"