Simon Hester
Health & Safety Executive

"Preparing for the battles ahead"

What is your current union role?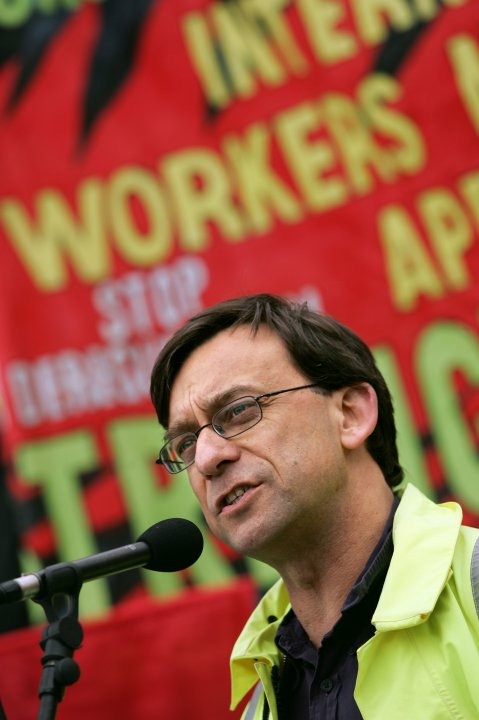 Prospect section secretary. I am a union rep for my own office and a branch council rep for a group of offices.
What is your 'day' job?
I work as an inspector for the Health and Safety Executive (HSE).
How long have you been in Prospect?
17 years – since 1998
Why did you first become a rep?
I became the local rep in October 2000. I have always been a strong believer in trade unionism and had been a trade union rep in previous jobs.
Can you tell us about one (or more) of your most memorable personal case success?
In 2015 I encouraged and then assisted two members taking out grievances against 'Must Improve' performance markings under the new civil service performance management system. Both grievances were successfully resolved. It is particularly pleasing to win some cash for members in the pay cap era.
What is the most recent personal case to come your way?
A member alleging that his manager behaved improperly by failing to follow appropriate procedures and subsequently bullying him.
How many grievance and disciplinary cases have you dealt with in the last year?
I have dealt with six formal cases and another eight cases informally. I have held an untold number of quick chats giving advice and guidance or providing a shoulder to lean on.
How often do members approach you for advice?
A lot! Sometimes daily, but on average at least once every two or three days. I purposely make myself very available, which is easy in a big, open plan office. Over the years I have tried to encourage members to approach me which enables me to spot wider issues and to make the union relevant for even seemingly trivial issues. A worried member beating himself/herself up on their own undermines a strong union culture.
Can you tell us about any particularly successful negotiations you been involved in with the employer?
I am no longer involved in negotiations with the employer on national policies. In 2015 I spent a lot of time clarifying new travel and expenses policies and amending them to assist members in London. The national management had not realised how the new rules would detrimentally impact on our work in London. This involved collective meetings with members to discuss the detail and our strategy, and direct negotiations with management.
What would you say to a colleague who is thinking about becoming a union rep?
Go for it – it's very rewarding if you approach issues while being aware of the wider picture in terms of management strategy and the political climate.
Keep everything as collective as possible – organise members' meetings regularly and try to raise the fighting spirit among members. There is a danger of becoming bogged down with difficult personal cases. You are not a personal social worker, therapist or solicitor.
At the end of the day, the strength of the union at your workplace is based on the collective confidence of the members to stand up for themselves, not on your personal qualities. Do not be afraid of criticising the union leadership if they fall short of expectations and always seek to ensure that the members' views get fully aired in the democratic union structures.
What would you most like to change about employment law?
My stepson and his friends have all had a succession of short-term jobs with very exploitative managements. I would like to see the return of basic employment rights from day one, particularly the right to claim unfair dismissal.
If you were writing your memoirs of being a Prospect rep what would it be called?
All out strike! – Preparing for the battles ahead