Mike Scott
Welsh Government

"No two days the same, but every day can make a difference for members"


What is your current union role?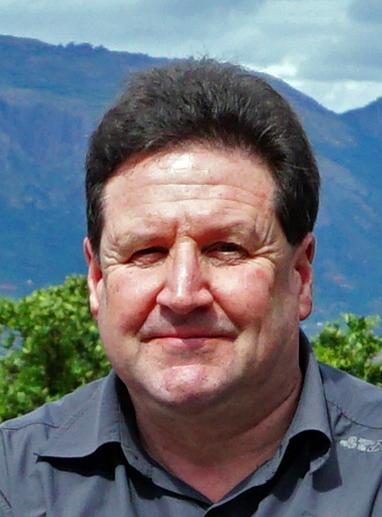 Full time Branch secretary for the Welsh Government branch, and Prospect Health and Safety rep for branch
What is your 'day' job?
I am a health and social care inspector with a background in regulated day care services
How long have you been in Prospect?
Since 2002, I changed from one of the generic local authority unions to Prospect due to non-recognition of previous union by Welsh Government.
Why and when did you first become a rep?
I first became a rep in a different career when at an employer's induction session another rep convinced me to be the rep for that setting. This was in the retail trade in the mid 80's.
Can you tell us about one of your most memorable personal case success?
I supported a member who has dyslexia and was finding it difficult to cope with sudden demanding changes to workload. We worked with management to provide reasonable adjustments and a stable workload balance. A team training session by a dyslexia support group also involved colleagues. The member now feels supported and part of the team. It's often the smallest things that can make the greatest difference.
What is the most recent personal case to come your way?
Issues around stress, workload and performance management are a regular feature. A recent case involved a member who was being micro managed to the point where it was causing distress and anxiety and not improving performance as the manager intended.
How many grievance and disciplinary cases have you dealt with in the last year?
Between the other branch reps and myself probably 4 to 5.
How often do members approach you for advice?
It's a regular feature of the day job. Sometimes it can be to check an interpretation of a policy, other times it's when members are actively seeking support with difficult work situations.
Can you tell us about any particularly successful negotiations you been involved in with the employer?
I worked with the health and safety team to introduce a more rigorous system for RSI injury guidance relating to the use of portable electronic devices. You can't get issued them now until you take an online training session.
What would you say to a colleague who is thinking about becoming a union rep?
The more reps, the stronger the branch! It's better to spread the workload and tap into each other's experience as we are a very diverse workforce.
What would you most like to change about employment law?
The Trade Union Bill and its progress should be stopped in its tracks!
If you were writing your memoirs of being a Prospect rep what would it be called?
"No two days the same, but every day can make a difference for members"