Mavis Amadi
Babcock - Rosyth

"Gaining empowerment for equal treatment"

What is your current union role?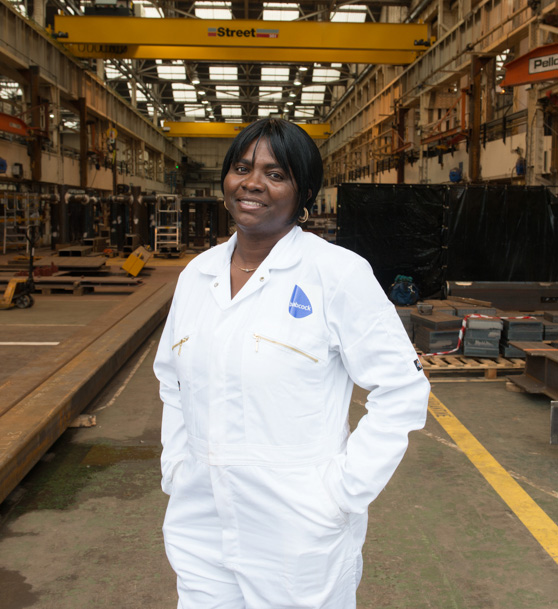 I am a health and safety rep and mentor.
What is your 'day' job?
I am a project controls /planning engineer at Babcock International at Rosyth
How long have you been in Prospect?
Three years.
Why did you first become a rep?
I became a rep in 2014 because I wanted to become active in the union and to support union members having difficulties at work.
What is the most recent personal case to come your way?
There was an issue where a union member was treated in an inappropriate manner at work. This had an impact on their health. I worked with the member to ensure they got fair treatment and that the negative issues were successfully resolved. An alternative plan was agreed to resolve the problem for the future.
How many grievance and disciplinary cases have you dealt with in the last year?
I have dealt with two formal cases.
How often do members approach you for advice?
Members approach me quite often for advice on a range of issues, from general questions about the company rules, health and safety concerns and serious problems they have at work.
Can you tell us about any particularly successful negotiations you been involved in with the employer?
I have not been directly involved as my focus is normally on individual cases. However I have fed my issues in to senior reps in my branch and they have been able to take them forward for collective resolution.
What would you say to a colleague who is thinking about becoming a union rep?
I find being a rep very rewarding as it has broadened my knowledge to deal with real workplace challenges and it has helped me to tackle issues more easily. I would strongly recommend a rep position, especially to those working on how to conquer their fears and empower them to be treated fairly and as equals.
What would you most like to change about employment law?
I would love to see a law that has a monitoring system in place at work to ensure everyone gets equal treatment in the workplace. The monitoring information should be visible to the government, workers and unions.
If you were writing your memoirs of being a Prospect rep what highlights would be included?
Being a Prospect rep has been very educative and inspiring. The conferences and courses I have attended through Prospect have been a memorable experience. I have enjoyed meeting reps from other parts of unions. One particular highlight was being included in the Prospect Pioneers 2014 calendar project, which was all about encouraging women to choose a career in STEM. This has been an extremely rewarding project for me to be involved in.