Hajira Mahomed
National Trust

"Life on the rights' side"

What is your current union role?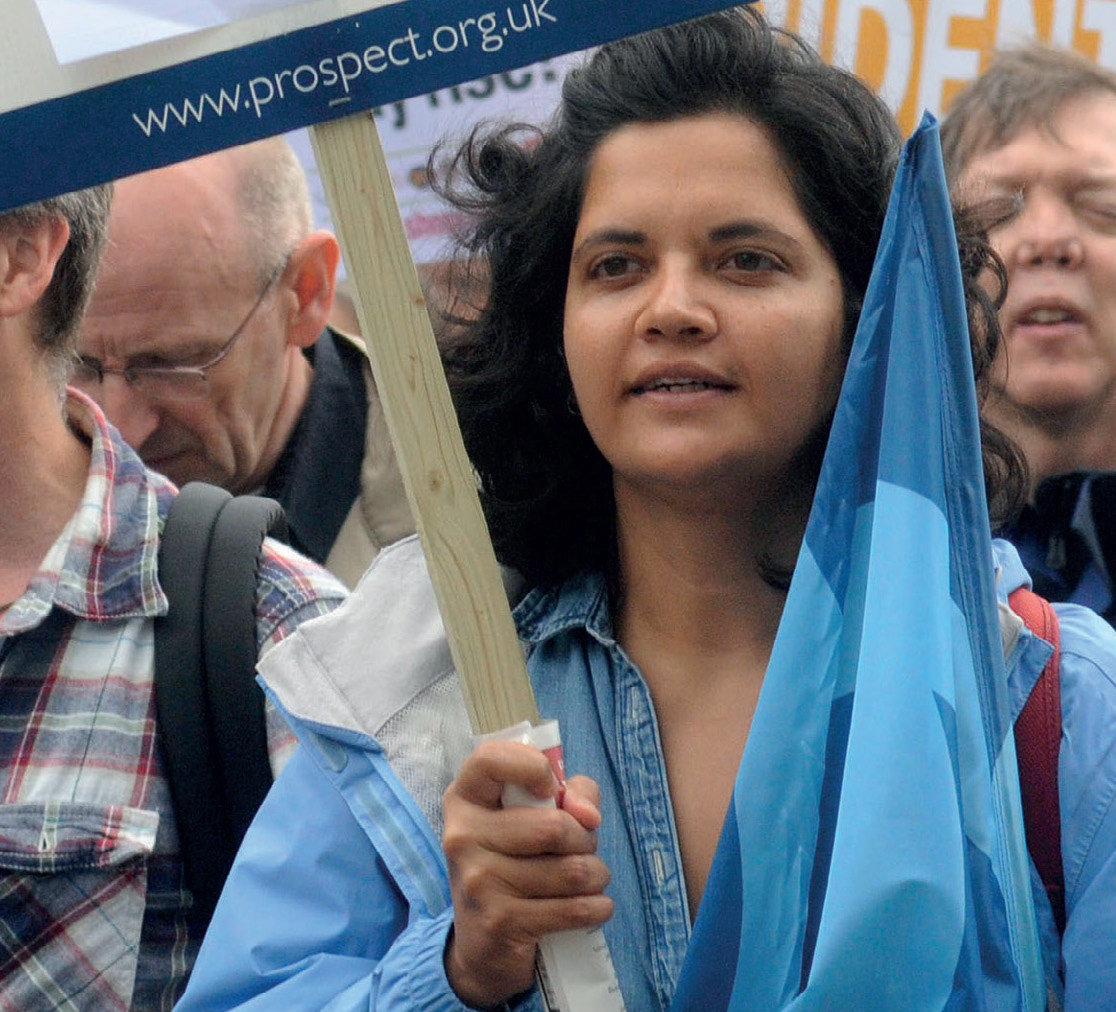 I am joint lead rep for London and the South East in the National Trust
What is your 'day' job?
I am a conservation assistant, responsible for care of collections in two historic houses in London.
How long have you been in Prospect?
I have been a member for four years and a rep for two years
Why did you first become a rep?
I have a journalism/PR background which means I always like to know what's going around. I wanted to know more about my employment rights so I figured the best way was to be proactive and become a rep. I also felt strongly that the workforce needed a voice, someone to fight their corner.
Can you tell us about one (or more) of your most memorable personal case success?
A member had been signed off for stress due to poor management. At the time he was on the cusp off resigning. We identified various procedural failures by management, despite the issue of stress being brought up on several occasions. HR and the line manager were keen to get the member back to work, however it was apparent that the relationship was untenable. Working closely with our full-time officer we managed to negotiate a good financial settlement and reference. This led to a positive and stress-free outcome for the member.
What is the most recent personal case to come your way?
I am currently working on a potential collective grievance involving bullying, harassment and stress. It involves collecting evidence from members and supporting members through what can be a very stressful and sometimes overwhelming time.
How many grievance and disciplinary cases have you dealt with in the last year?
I've had a lot more casework this year than I did last year, however I've not yet had a grievance/disciplinary case. All of my cases have been resolved informally, without reaching the formal stage. Fortunately we (me and the other joint rep) have a good working relationship with the People Business Partners in the region so almost all cases are resolved before the formal stage.
How often do members approach you for advice?
Because I am based at a property, I am often approached by members onsite, however I'd say overall I am contacted approximately weekly by a member.
Can you tell us about any particularly successful negotiations you been involved in with the employer?
In our branch there are five reps who form part of the JCNC (Joint Collective Negotiations Committee) and negotiate directly with the employer on behalf of the branch and members. As a lead rep I have the opportunity to propose improvements in policy. Since doing the Prospect course in bullying and harassment, I am hoping to assist with improving the employer's current policy.
What would you say to a colleague who is thinking about becoming a union rep?
I would encourage anyone who is interested in employment rights, is a good listener and can remain objective at all times, to become a rep. It's the perfect role in which to grow and develop, gaining core skills as well as essential formal training. Being a rep is both liberating and empowering, knowing that you can make a difference to individual members and as a collective, implementing employment rights and improving working conditions.
What would you most like to change about employment law?
The anti-discrimination law in the UK currently is far too complex, it is clear that current legislation is not fit for the society we live in and much more work has to be done to create a framework that works towards eradicating discrimination in employment.
If you were writing your memoirs of being a Prospect rep what would it be called?
Not sure…perhaps something like: The diary of a union rep: life on the rights side