David Schaffert
Magnox

"Carry on Representing"

What is your current union role?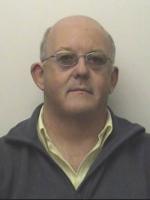 Currently I am a Lay Representative at Magnox's Oldbury Technical Centre. I am also Vice-president of the Magnox Nuclear Branch.
What is your 'day' job?
Senior Consultant (Engineering)
How long have you been in Prospect?
I've been in Prospect since it was formed. I joined the Electrical Power Engineers' Association in 1988, which later morphed into the Engineers' and Managers' Association and subsequently merged with IPMS to form Prospect in 2001.
Interestingly, in a previous life with BNFL I'd been an IPMS member since the late '70s. What goes around comes around…
Why and when did you first become a rep?
That was when the CEGB was being moved towards privatisation. I was based at Barnwood (Gloucester) at the time, and there was more work to do than there were reps to do it. Plus it seemed like it might be interesting – and how hard could it be? The answer to the latter was 'very'.
Can you tell us about one (or more) of your most memorable personal case success?
A member at Berkeley was dismissed for 'gross misconduct' due to 'misuse of his security pass'. This was more than a little harsh as the penalty was 'dismissal with loss of pension' but it was eventually resolved with a lot of help from Full-time Officials and the individual was reinstated with full pension rights.
Memorable for different reasons one was the time when someone made a formal complaint that a member had poisoned his milk. It went to an informal hearing where I explained that no-one had poisoned anything, and it wasn't 'his' milk anyway. Having explained the circumstances, the case was thrown out and no action was taken.
What is the most recent personal case to come your way?
A member was being taken through the Capability Procedure. I felt he was far from incapable but that there was definitely a problem – which I put down to him being a square peg in a round hole. Management were sympathetic to this and we all put a lot of work, first into trying to mould him into the right shape to fit the hole, then into finding a hole the right shape to fit him. Although not ideal, matters were resolved amicably.
How many grievance and disciplinary cases have you dealt with in the last year?
This last year, I've dealt with the capability issue discussed above, as well as ten formal appeals that members had raised against the outcome of restructuring/reorganisation.
How often do members approach you for advice?
Members usually come up with a question about once a week, but their need for more formal advice probably averages-out at about once per month. There's been quite a spate recently though; especially questions/concerns about restructuring.
Can you tell us about any particularly successful negotiations you been involved in with the employer?
I was pleased with the 'Flexible Working' arrangements that we put in place a few years ago, to move our site to four day working. The challenge was that, as well as some resistance from senior management, the arrangements would have to be fair and equitable across both 4-day and 5-day workers – at least, as far as reasonably achievable.
After much number-crunching, and much to-ing and fro-ing, we put in place a scheme that was voluntary, equitable and, after a 6-month trial, could be demonstrated to be cost-neutral.
What would you say to a colleague who is thinking about becoming a union rep?
I would recommend that they dipped their toes in the water first, maybe as a Rep's helper and maybe as an observer at meetings. Ultimately, it is a very interesting thing to do, but not without its challenges; and you do sometimes need a very thick skin….
What would you most like to change about employment law?
I think I would want to overturn the attacks on Trades Unions that are part of the current Enterprise Bill. The Government talks about restoring 'Victorian values' and yes, there were some wonderful technical advances in Victorian times, but their treatment of workers was appalling so I'd rather have current values than Victorian ones any day; pre-Thatcher ones might be nice though
If you were writing your memoirs of being a Prospect rep what would it be called?
I think it would have to be 'Carry-on Representing' – which would be harking-back to the very early says of the Carry-on films, the black and white ones from the '60s, rather than the much later slightly 'downmarket', cheap and tawdry ones of the '70s and '80s. And yes, I am showing my age…