Amy Bishop
AWE
"Helping others as the union helped me"
What is your curre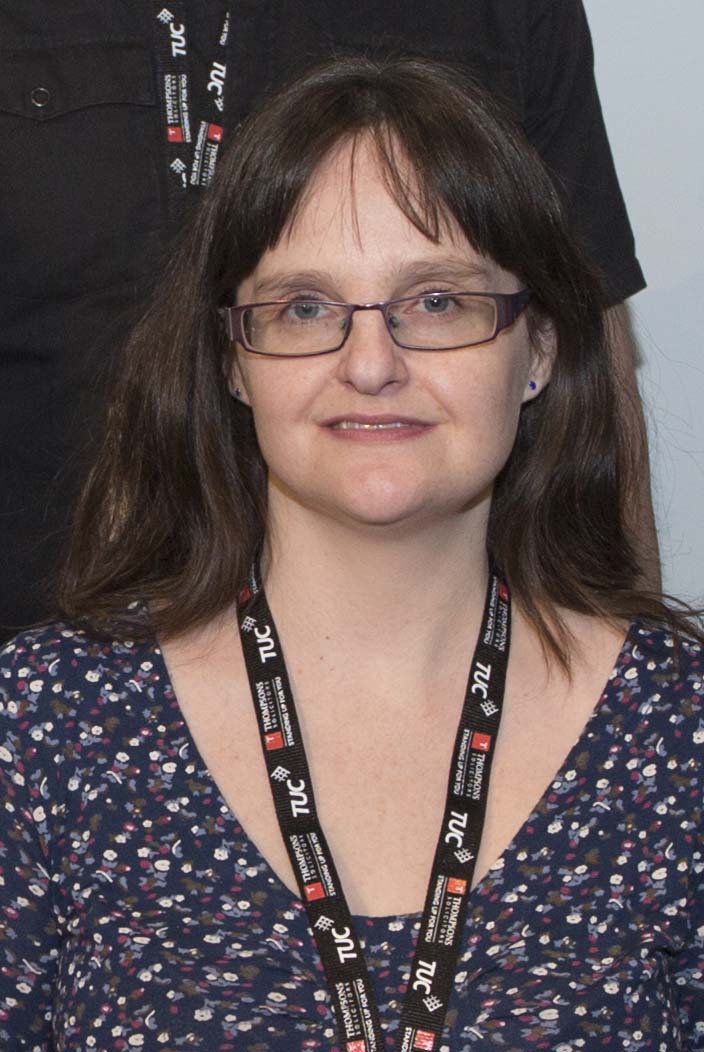 nt union role?
I am the equal opportunities officer for the branch. I am also involved in Prospect's disability network and I have represented Prospect at the TUC disabled workers' conference.
What is your 'day' job?
Scientist

How long have you been in Prospect?
I have been a member for 12 years. I have only been a Prospect rep for just over a year, but have been involved with the disability network for around eight years.
Why did you first become a rep?
I wanted to use the knowledge I had gained as a disabled member of staff to help others. Prospect had been there for me 10 years ago and I wanted to help others as they had helped me. The previous equal opportunities rep had recently left the company and it was suggested I might like to submit a nomination form.

What is the most recent personal case to come your way?
Due to disability, a member of staff is unable to carry on in their present role. I am working to try and make sure the company carries out the redeployment process correctly, to enable adjustments to be made to allow the member to stay in work.

How often do members approach you for advice?
Every week I get at least a couple of emails but it can be much more. As the equal opportunities officer, I often get queries about how to get reasonable adjustments put in place. I also have members seeking advice when they are being challenged under the absence management or capability policies due to ill-health and disability.
Can you tell us about any particularly successful negotiations you been involved in with the employer?
As a branch we had a lot of big issues to tackle last year. In particular I helped with advising on the equality aspects of significant changes to our hours and days of work and also with changes to occupational maternity pay.
What would you say to a colleague who is thinking about becoming a union rep?
Go for it! It can be frustrating at times but it is also very rewarding. There is plenty of training available from Prospect so don't be afraid you don't know enough.
What would you most like to change about employment law?
Better enforcement of the Equality Act to ensure that the legal rights can become a reality for employees.
Are there any particular highlights from your time as a Prospect rep?
There are many rewarding things about being a rep, but my attendance at the TUC disabled workers conference has been particularly memorable. It is great to represent Prospect nationally and I enjoyed getting to know the other reps on our delegation.
The conference looks at rights of disabled workers and promoting improvements to make a real difference for members. It is enlightening to hear from other unions about the issues in their workplaces and great to be shaping positive change for workers.