Adam Rourke
Cavendish Nuclear
"Young Professionals – The Future generation"
What is your current union role?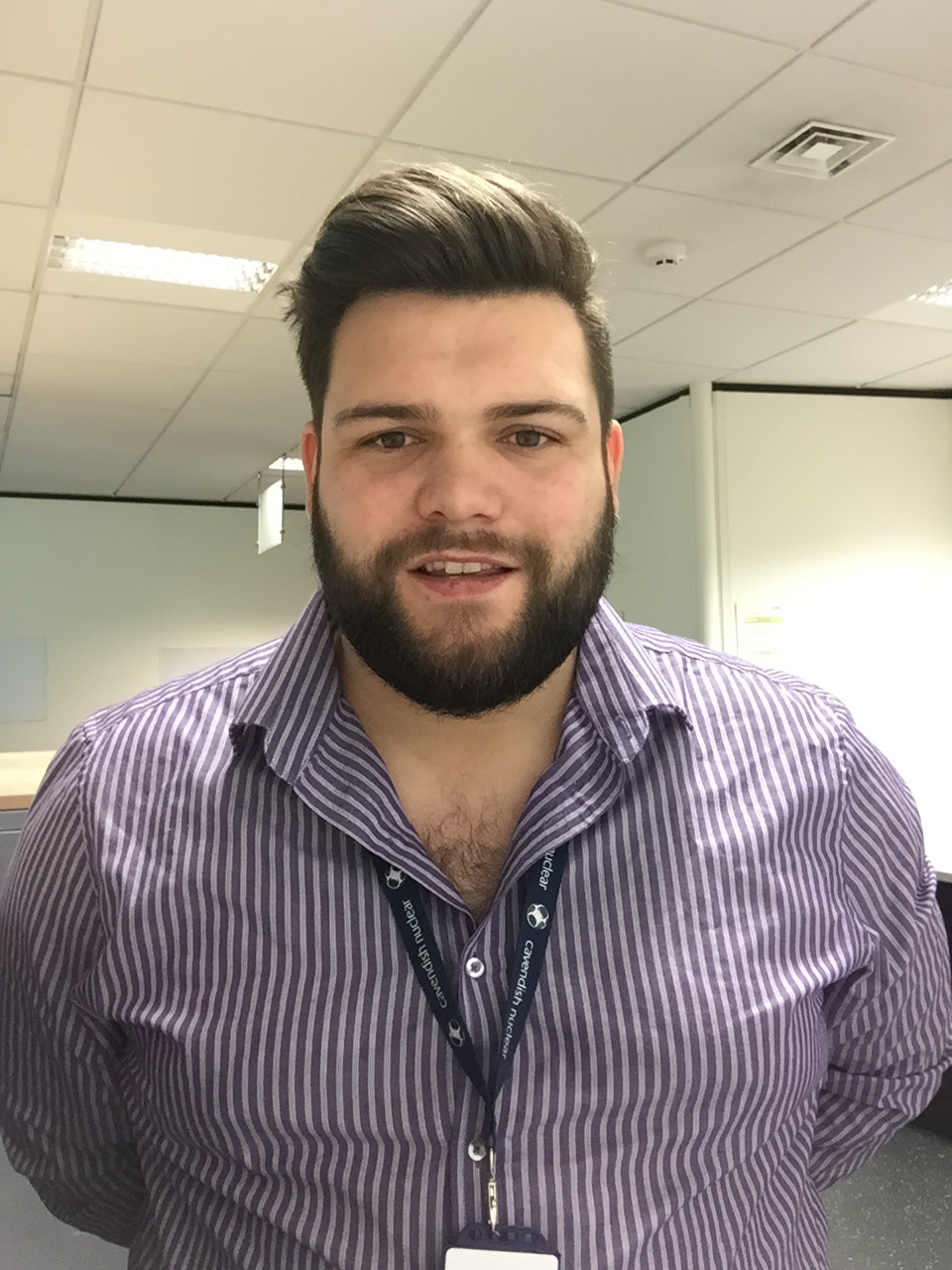 Young Professionals Network (YPN) Chair within Cavendish Nuclear. I also sit on the YPN National committee.
What is your 'day' job?
Mechanical Engineer
How long have you been in Prospect?
6 Years
Why and when did you first become a rep?
I became a rep in September 2015. An invite was sent round to some of the young employees in the company (i.e. Apprentices, Ex Apprentices, Graduates and Trainees) to attend the YPN Northern Conference, hosted by Sellafield. We heard how Sellafield had used the YPN, alongside their Prospect Branch, to start to raise the profile of issues facing young people in the industry. After a few drinks at the social on the last night, one of the full time Prospect YPN reps asked me if I would be interested in getting involved with my branch. I accepted and the rest is history.
Can you tell us about one (or more) of your most memorable personal case success?
I was involved with a case regarding higher education funding for apprentices. The member had been rejected for sponsorship for higher education. I helped him build a case with supporting evidence. I then referred him to our section rep and branch president, to support him in presenting this to the learning and development department. His case was successful and he is now in his second year of University studying for his BEng (Hons) in Mechanical Engineering.
How often do members approach you for advice?
On a weekly basis. Most of my time is taken up by the YPN, either with my branch YPN or National YPN issues. I get to focus my time on the younger members, which is where I feel I can do my best work.
What would you say to a colleague who is thinking about becoming a union rep? And what key experiences have you enjoyed through being one?
Becoming a union rep is for someone who wants to be involved in improving workers' rights and represent their colleagues. Being a rep gives you a platform to be the voice of the people you work with.
By being involved in the meetings, the canvassing of members and the conferences, you get to see the work that is done behind the scenes (i.e. bonus payments, pay rises and extra benefits including pensions). You also get to understand more about how a company works with the unions, their views on their employees and importantly get to work with the company to improve things for the better. A happy workforce is a massive contributor to efficiency and is a cornerstone to a successful company.
The parts I have enjoyed the most have been the branch meetings and getting stuck into trying to get the best deal for our members. I have also had the chance to be involved in wider issues as a result of being part of the Young Professionals Network. I went to Brussels with Prospect for discussions with the European Social and Economic Committee and MEPs at the EU headquarters, regarding the upcoming referendum and the impact it will have to workers in the UK.
I am also a member of the Young Workers Conferences and Forum, which is a division of the TUC. We meet regularly to discuss wider issues such as housing, the economy, education and other more specialist issues such as the sex trade. Later this year, I am off to the UNI-Europa young leaders' summer conference where I will meet Young Professionals and Leaders from all over the world.
What would you most like to change about employment law?
Improvements in flexible working to create a better work life balance. For example, opportunity to have 4 day weeks provided contractual hours are met.
If you were writing your memoirs of being a Prospect rep what would it be called?
Young Professionals – The Future Generation