Association of Licensed Aircraft Engineers
The ALAE branch of Prospect represents the professional interests of Aircraft Engineers* working around the world employed on UK employment contracts. We bargain collectively on all employment issues, including pay, with a number of airlines including  EasyJet and Flybe. Furthermore, we provide individual representation to engineers even where we don't currently have collective bargaining rights.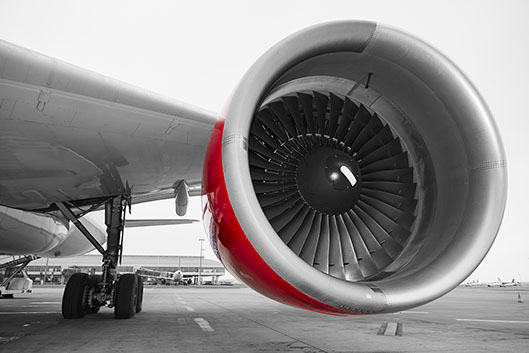 What we do
Prospect is also heavily involved in lobbying work, particularly through the Civil Aviation Authority (CAA) and European Aviation Safety Agency (EASA).

The objectives of the branch are:
To establish and maintain the professional status of Aircraft Engineers;
To gain recognition for the professional Aircraft Engineer within the British aviation industry;
To represent Aircraft Engineers within the British aviation industry;
To promote the advancement of the technical knowledge and skills of those engaged in the production, maintenance and operation of aircraft. To strive at all times towards improvement of  safety standards in all aspects of aircraft maintenance and operation; and
To regulate relations between members of the union and their employers.
The ALAE is unique in the way in which it represents Aircraft Engineers and other professional employees within the aviation industry. In recent times our primary role has been to work in conjunction with the CAA to formulate legislation covering aircraft maintenance engineering within Europe. In this respect we have gained considerable influence with the CAA and also with the European body,  EASA.
Prospect is affiliated to and/or is also a regular attendee at the following for a: the European Transport Federation, Aviation Engineers International, UK Flight Safety Committee, Advisory Board for Confidential Human Factors, Incident Reporting Programme, Managerial and Professionals Association and the General Aviation Consultative Committee.
Employees eligible for members of the ALAE are;
Membership of the ALAE branch shall be open only to those persons hereinafter described as eligible I Para's 3.1.1-3.1.4.  All members shall have equal rights within the Branch except as detailed in Rule 3.2.
Any holder of a valid Category 'B' or 'C' Aircraft Maintenance Engineer License issued under European Aviation safety Agency Part 66 regulations.
Any holder of a valid Category 'A' License issued under European Aviation Safety Agency Part 66 regulations.
Any holder of a valid Aircraft Maintenance Engineers License (AMEL) being a License defined in chapter 4.1 or 4.2 of annex 1 to the Convention of International Civil Aviation (ICAO) 1962 and issued by a competent Licensing Authority as defined in Chapter 1 of the aforementioned Annex 1 being the Licensing authority of a contracting state.
Any person who bears the technical responsibilities covered by E.C. Regulation 2042 inclusive of EASA Parts M, 145, 66 and 147, which include but are not limited to:
(a) Aircraft Mechanics
(b) Inspectors without license but authorised
(c) Overhaul shop Certifiers
(d) Stores inspectors
(e) Tech support officers
(f) Technical authors
(g) Aeronautical degree graduates not covered by requirements of previous    
(h) Approved welders and NDT inspectors
(j) Technical Instructors
Where our members work
The ALAE Prospect branch has members working across a wide range of different organisations. Here are just a few of the employers where we have members:
| | |
| --- | --- |
| Flybe | Easyjet |
| Virgin | Police Aviation Services |
| Bond Offshore Helicopters | Gulfstream |
| Loganair | Eastern Airways |
| Jet2 | Bristow Helicopters |
| British Airways | BA City Flyer |
| 2Excell | AirTanker Ltd |
| West Atlantic Airlines | CHC Scotia Ltd |
| TUI | DHL Air Ltd |
| Emirates Airlines | Etihad Airways |
| Inflite Engineering Services | KLM Royal Dutch Airlines |
| Netjets | Ryanair Ltd |
| SRTechnics | Storm Aviation Limited |
| TAG Farnborough Airport | Thomas Cook |
| Cessna Texttron | Prestwick Airport |
ALAE News
Realted documents
In the archives...